Custom built 'ukulele and guitar in Hawaii by a Hawaiian craftsman. Tell me what your budget is and your specifications and we will send you a quote.
Price increase: Koa prices have skyrocketed. Increase is reflected in below ball park prices to take effect 2017.
Need some hints?
4-string tenor koa runs about $750
6-string tenor koa body runs about $900
Baritone koa body runs about $1,400
,
8-string tenor koa body runs about $2,000
For an under saddle transducer pickup add $150
Koa guitar sides and bottom with spruce top triple 000/25.4 14 fret $1,800; bring your own wood and price for construction plus materials will average $1,100
Please be patient as orders are backed up about 9 - 16 months.
Ten % down payment, balance upon completion. Use PayPal with email address on the email page.
Thanks for shopping.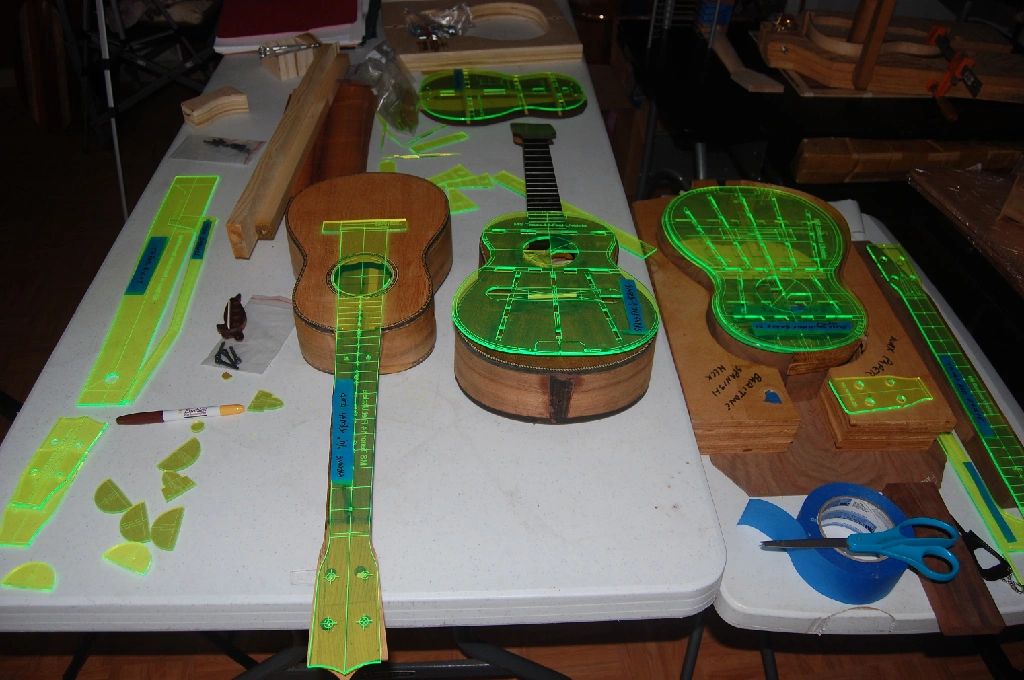 Jeff Hagan picking up his custom order Jan. 24, 2014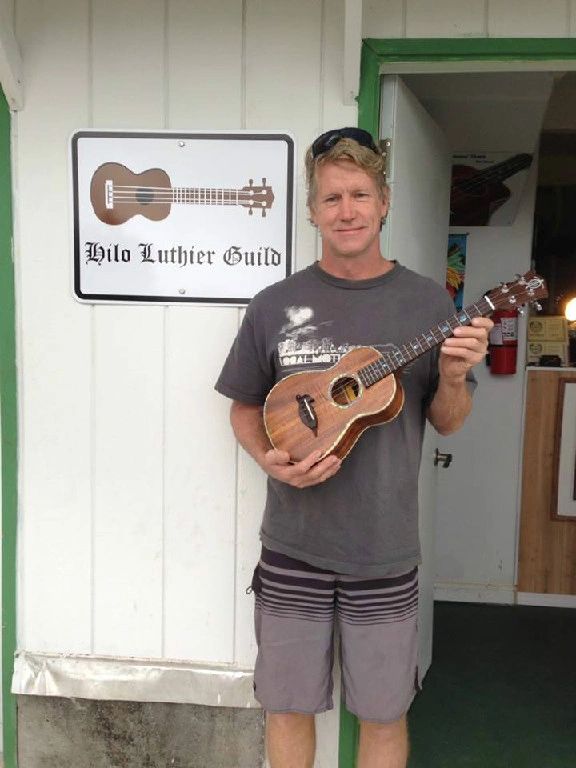 Custom made Heauk 'Uke for Mahealani Paiva with wood that was freshly harvested from Lapahoehoe forest under license with the State of Hawaii Department of Hawaiian Home Lands